Wholesale Tour Operator in Spain, Cuba & Puerto Rico
Broaden your view of the planet thanks to immersive cultural exploration and education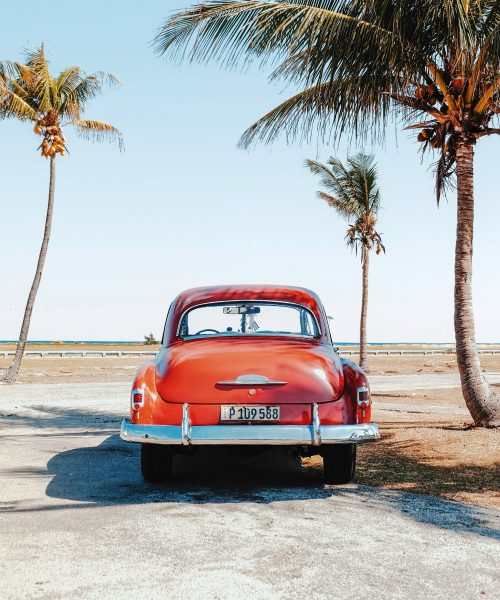 Alandis Travel is a wholesale tour operator that offers educational guided-tour and program packages to Spain, Cuba and Puerto Rico for groups.
Are you a potential partner?

We work exclusively with professionals of the tourism sector and educational institutions who are interested in offering their customers an authentic, exclusive, personalized experience in Spain, Cuba or Puerto Rico, with a focus on cultural and social immersion.
The Alandis Travel Difference | Wholesale Tour Operator
Customer-first philosophy
Exceptional customer experience
Extraordinary price, quality, service
At Alandis Travel we seek to change the perception of the traveler to a new concept of travel, offering unique and different experiences through the socio-cultural knowledge
We design innovative trips for educational groups adapted to fit each company's needs, committed to quality of service and personalized attention. Start planning your trip and we will make it happen
Alandis Travel is best known for the once-in-a-lifetime experiences you can add on to your customers' trip.
Have your customers requested something specific? You can personalize each trip according to their interests by adding any of these once-in-a-lifetime experiences to the fixed program.

"Union College has been sending students to Spanish Studies Abroad for over half a century. In recent years, our students have enjoyed the professional mediation and expertise that the agency Alandis Travel offers us through well-crafted field trips to Madrid-Segovia-Toledo, Extremadura, Granada/Ronda, and Córdoba.

The hotels chosen, city guides and tours, visits to museums, choice of restaurants, and other cultural activities have all represented meaningful, oftentimes life-changing experiences for all, giving our students direct exposure to some of the realities and cultural richness Spain has been famous for."
"Road Scholar has been working closely with Alandis for over 35 years, and over this time our relationship has grown from strength to strength.

We consider Alandis to be our expert partner in the South of Spain, and know that we and our participants are always guaranteed a rapid, professional and friendly service.

Road Scholar travelers are "lifelong learners" from all over the US and Canada, who have very specific educational and cultural requirements whilst "on the road". We can be sure that all staff at Alandis Travel meet their needs ---from the wonderfully innovative Spanish teaching staff who give classes on our 6-week Living and Learning programs, to the pastoral care and superb attention to detail provided by Eugenia López and colleagues at the language centre, the top-notch Group Leaders who lead programs around Spain, and the carefully selected lecturers who present information in a fun yet educational way, we know that Road Scholar participants are always in excellent hands."
"What I always liked about Alandis Travel is the great skill for adapting respect of any unforeseen event that may occur and how they have known to give solution. Organizing study tours in Cuba is no easy task, especially when our customers have a high level of requirements. Alandis Travel has always given us a solution adapted to our necessities, rigorousness and themes for our tours, offering us a high quality service that's really difficult to find, given the circumstances in Cuba where political/logistical changes take place every day. What's more I have always received close attention from the Alandis team, which makes me feel secure with our customers."
"Traveling overseas is stressful. Particularly if you are leading a group of young students who are full of expectations.In these circumstances, putting your trust in a reliable company becomes the most important decision you make. I had the opportunity to lead three semester-long programs in Spain, and on all of them, Alandis Travel was in charge of organizing the logistics of the internal trips, with visits from Almería, Granada, and Madrid to Asturias and Salamanca. After many days traveling through Spain, visiting many cities, my groups were always extremely satisfied with hotels, restaurants, and activities. Without the efficiency and knowledgeable tour guides provided by Alandis Travel, my experience as a program leader would not have been as memorable as it was. I cherished every minute."
"I have always been very impressed with the diligence and efficiency of the Alandis Travel team. Every time I have requested a proposal, a price quote or suggestions for new cultural activities, the team has responded almost immediately with flexibility and creativity; this is very much appreciated from the client's point of view. They also pay attention to detail. The itineraries are carefully crafted and there is always a "Plan B" if an activity gets cancelled for reasons beyond their control. The team is very friendly and professional and I highly recommend their services without hesitation"
"I have been working with Alandis Travel for many years and I have always found the service and response to be excellent. As a study abroad program we provide the student with a global experience both academically and culturally, and Alandis knows how to combine them professionally. Each program or university we work with has different requirements or preferences and sometimes it is not easy to meet them but they always manage to tailor things to meet their needs. I feel very secure working with Alandis Travel because I know that they will help us to create a great experience on each activity or trip. I would have no hesitation in recommending them."
"The University of Maryland Department of Spanish and Portuguese has been partnering with Alandis Travel for over 10I could not speak more highly of their professionalism and excellent customer service. They are problem solvers, and pay attention to every detail on our schedule so our students can have the best cultural and academic experience possible, besides being available 24/7. Every year every participant on the program raves about the well-rounded and knowledgeable tour guides, the overnight trip accommodations and the excellent transit to the sites visited. Our partnership has grown during these past seven years, even more so during the pandemic as we continue to work together for another successful program this Winter 2022. Because of their highly-organized programs and travel offerings, other UMD departments have started to partner with Alandis Travel. I highly recommend this company to any higher education organization, educator or individual planning an academic and cultural experience in Southern Spain or beyond."
"I have been working with Alandis Travel for a long time and I can confirm without a doubt that our trips have been successful thanks to their service. As a study abroad program with young students we need to find activities, destinations, and excursions according to their ages and interest. Alandis Travel has been always open to suggestions and requests and has made a tailor-made trip for every one of our groups. Every time there has been a last-minute change they were able to find a solution and accommodate our needs. I feel safe and always in good hands when I need to organize a new trip with them and I cannot recommend them enough."
Having taken students to Costa Rica and Spain for 30 years, I'm an extremely demanding trip planner looking for perfection.

I used Alandis Travel in Sevilla this March 2022 for my large group to go to Ronda for a day. Alandis was extremely flexible about our needs. In Spain, drivers do not like to drop people in two different places and I requested to drop whoever wanted to stay back at our hotel in Sevilla, and another stop for those who wanted to visit Plaza de España, a visit many of our students wanted to do on our last night.

We were given a very comfortable bus, a driver who was extremely courteous and they found us a very knowledgeable tour guide in Ronda to take us around.

It has been a pleasure to work with the owners of Alandis. They certainly do and will do whatever it takes to please customers and for a very good and reasonable price. They even prepared, as we requested, a lunch bag in order not to waste time in Ronda going to a restaurant.

I will continue using this company for all my educational and personal excursions and I highly recommend it.
"I have worked with Alandis Travel for over 10 years and I can attest to the quality of the programs that this organization has put together for the groups that I have led during this time period. Time and time again, the staff at Alandis Travel designed high quality programs that were executed with consummate professionalism. Words simply cannot express just how much I appreciate Alandis Travel for being such a trustworthy organization and for its uncompromising commitment to excellence. It goes without saying that I look forward to working with Alandis Travel for many more years!"
Successful business cases
We've got a track record partnering with other great companies in the travel sector.