Alandis' Best Study Abroad Trips for High School Students
To help you narrow down your choices, we've compiled a list of our top 8 favorite programs from places all over the world! We've separated these programs into programs for students and programs for teachers/high schools
How do you plan a study abroad trip for your high school students?
For teachers, choosing a study abroad school trip, there are a lot of factors that you should take into account, such as:
Destination
Consider the country and city where you will be studying. Look into the culture, language, cost of living, and safety. Think about your interests and whether the destination aligns with them.
Purpose and focus of the trip
Determine the program's focus and whether it aligns with your academic goals and interests. Look into the courses offered, the activities, etc.
Cost
Consider the cost of the program, including tuition, room and board, and travel expenses. Look into scholarships and financial aid options to help offset the cost.
Best Study Abroad Trips for High Schools & Teachers
This program aims to learn about the Spanish language and culture, meet local students, and have fun doing adventurous activities.
Students will fully immerse themselves in the Spanish culture and language throughout this program as they travel to see the finest of Madrid and Andalucia. Meeting local students their age and local families will provide an eye-opening experience; they'll learn about regional traditions and customs, and explore each city, in unique ways, such as dancing, kayaking, and biking.
Where
This trip takes place in sunny Spain, visiting cities such as Madrid, the country's capital, Cordova, Seville, and Granada.
When
This trip can occur throughout the year, depending on your school and teachers' preferences.
Why is this program for you?
In this program, your students will:
Take a Spanish language survival course.
Immerse themselves in Spanish culture.
Create long-lasting friendships with local students.
Enjoy fun activities like exploring the Guadalquivir River by kayak and learning the typical Andalusian dance of Sevillanas.
Travel in time and admire impressive historical sites connected to the three cultures present in Spain: Christianity, Judaism, and Islam.
The focus of this trip is to learn about the soccer culture in Spain. Students experiencing this program will learn about two of the top football teams in the nation and tour their stadiums as they experience the best of Spain on a singular adventure. They will see some of the most unique and significant locations in Andalusia and Spain while traveling through time and learning about the three civilizations that made up this area.
Where
On this trip across Spain, you will visit the beautiful cities of Madrid, Cordova, and Seville.
When
This trip can occur throughout the year, depending on your school and teachers' preferences.
Why is this program for you?
In this program, you will:
Visit soccer teams' stadiums, such as Real Madrid's Santiago Bernabeu and Sevilla FC Stadium's Ramón Sánchez Pijuán.
Train with a local soccer team.
Meet local students your age.
Enjoy fun activities like a bike tour around Madrid, or learn the traditional dance of Seville, Sevillanas.
Students participating in this program will have an adventure learning about Spain and Portugal. Getting to know two of Spain's most significant cities, the vibrant Barcelona and the stunning Madrid. Seeing locations like Saint George Castle and the Prado National Museum or enjoying a memorable river tour through Porto and around Lisbon in a tuk-tuk.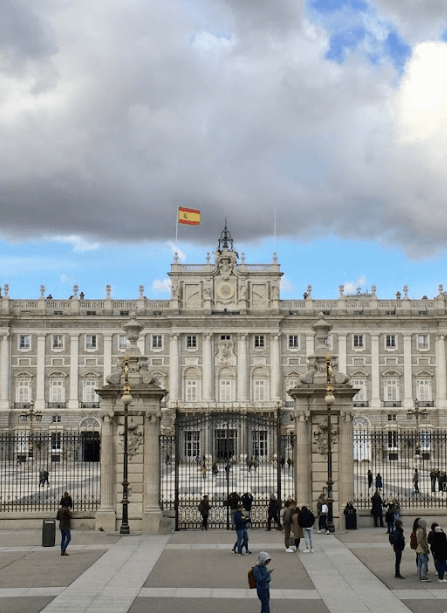 Where
This trip takes place in the neighboring countries of Spain and Portugal, visiting the cities of Barcelona, Madrid, Porto, Lisbon, and Seville.
When
This trip can occur throughout the year, depending on your school and teachers' preferences.
Why is this program for you?
In this program, you will:
Enjoy a cruise along the Douro River from Oporto to Régua.
Learn about the culture of these two countries through workshops such as a hands-on cooking class or learning how to dance the Sevillanas.
Enjoy fun activities like a tuk-tuk ride throughout Lisbon.
Visit the most representative monuments of each city you visit.
Individual High School Study Abroad Programs for Students
Most popular study-abroad destinations
Europe is the most popular destination for study abroad trips for high school students, followed by Latin America and Asia.
In Europe, the most preferred destinations are Spain, the UK, France, and Germany due to their culture, language courses, weather, and activities that students can do there.
In Latin America, Mexico, Argentina, and Brazil are the most liked by high schoolers because of their diverse cultures, exceptional landscape variety, and full of energy lifestyle.
Lastly, in Asia, the most chosen destinations by students are South Korea, Japan, and Malaysia because of the quality of education available, affordable cost of living, and range of diverse cultures.
Take a look at Spanish Studies Abroad's post on the Top Study Abroad Destinations 2023, where they go more in-depth about each destination and its pros and cons.
Types of study abroad program
As mentioned above, there are many different options for study abroad programs, depending on their length, focus, academic goals, etc.
Depending on the length and the time of the program, they can be:
Teacher-led Programs
This kind of program is usually 1-2 weeks long. A teacher or the school principal plans them, and someone from your high school faculty typically escorts the group. They can take place anytime during the school year or the summer months.
Summer Programs
High school students can study abroad during the summer, typically lasting anywhere from a few weeks to two months.
Academic Year/ Gap Year
Depending on the focus of the program, they can be classified as:
Language Learning
These programs are designed to help students improve their language skills by providing intensive language instruction in a foreign country. There are language immersion programs in many countries around the world.
Service-Learning
These programs combine academic study with community service projects in a foreign country. Service-learning programs may focus on various issues, including education, health, environment, and social justice.
Cultural Immersion
These programs focus on providing students with an in-depth understanding of the culture and society of the host country. Students may take courses in history, art, literature, and other subjects and participate in cultural activities such as festivals, local customs, and traditional practices.
Research
These programs allow students to conduct research in a foreign country, often in collaboration with local researchers or institutions. Research programs are typically designed for graduate or upper-level undergraduates with strong academic backgrounds.
Internship
These programs offer students the opportunity to gain practical work experience in a foreign country. Internship programs may be available in various industries, including business, education, healthcare, and more.
Exchange
These programs allow students to study at a foreign university for a semester or academic year. Exchange programs often focus on language and cultural immersion but may also offer students the opportunity to take courses in their major or field of study.
Best High School Study Abroad Programs for Students
Hawaii Mid Teen Summer Program: Adventures, Sustainability, and Culture by Pacific Discovery is a program for individual students, which means your students must register directly via the website.
This three-week summer program balances service and adventure travel on Hawaii's Big Island. You will learn about the importance of Hawaiian traditions and immerse yourself in several environmental conservation movements. Learn how work done by these ethical organizations impacts the local environment, contributes to global sustainability, and much more.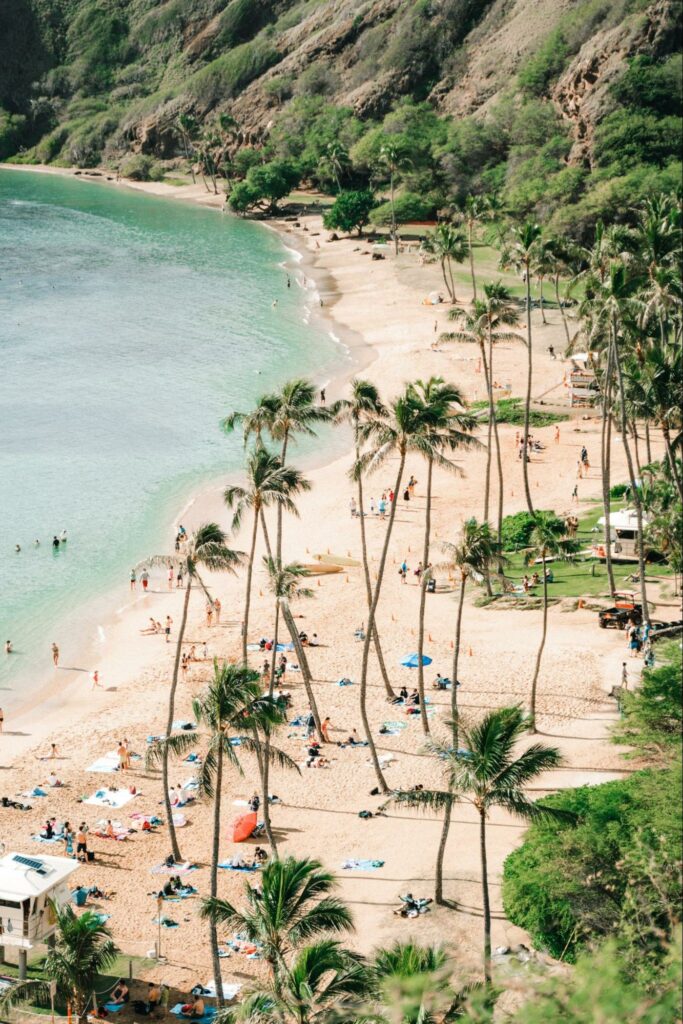 Where
This program takes place on Big Island, Hawai'i.
When
The 2023 program is from July 26th to August 15th.
Why is this program for you?
In this program, you will:
Surf on the Big Island of Hawai'i.
Learn about environmental conservation and connect with the land and local people.
Make new friends and enjoy iconic beaches.
Activities in nature, like hiking and snorkeling
Immerse yourself in the rich Hawaiian culture.
Receive a Certificate of Completed Service Hours to add to your resume.
The Thailand and Cambodia: Jungle Trek, Temple Retreat, Sustainable Farming & Cultural Exchange program by Global Routes is focused on exploring topics of tradition, globalization, and human rights while discovering the warmth and hospitality of these unique cultures.
Where
In beautiful Chiang Mai, Thailand.
When
The 2023 program will be from June 28th to July 19th.
Why is this program for you?
In this program, you will:
Explore traditional village life through homestays in the north of Chiang Rai.
Learn mindfulness and meditation practices from local monks.
Trek through the beautiful forested hills of Northern Thailand.
Learn about traditional agriculture and permaculture principles.
Explore the temple complex of Angkor Wat.
The Ho Chi Minh Tour: Modern History & Culture of Vietnam by See Asia Differently is a fantastic insight into Vietnam's rich, exciting culture and traditional ways of life.
During this program, students will dive into the Vietnam War and explore the city of Ho Chi Minh as well as the nearby Mekong Delta, which is a hive of activity and the perfect destination to learn about Vietnam's past and present while witnessing many workshops and techniques that go back generations.
Where
This program will take you to Vietnam, where you will visit places like Ho Chi Minh, Ben Tre, and Can Tho.
When
When to go will depend on the number of people and the availability; you should check with See Asia Differently.
Why is this program for you?
In this program, you will:
Visit Ho Chi Minh's most remarkable sights.
Visit the Cu Chi Tunnels.
Help the children in the An Phuc Charity Center.
See the Cai Rang Floating Market.
The High School Summer Immersion Program in Seville, by Spanish Studies Abroad, is designed for students to experience the Spanish culture and improve their fluency in the language.
Every step of the program incorporates cultural immersion, including homestays, staff, resident directors' assistance, and participation in various cultural events. Spanish Studies has top-notch instructors and engaging non-native speaker-oriented sessions. Excursions and cultural tours to notable locations augment classroom learning.
Where
This program is based at the SSA school, Centro Norteamericano, in Seville's historic center.
When
That's up to you. This program can vary from a summer program to a gap semester or an academic year experience.
Why is this program for you?
In this program, you will:
Take daily Spanish instruction.
Enjoy fun activities like visits to Seville's many cultural sites and Mazagón beach, river kayaking, shopping, sports, cooking, and local music and flamenco dances.
Meet local students your age.
Enjoy day trips to Cordova, Aracena caves, Cádiz, etc.
The Cultural History Tour of Luang Prabang by See Asia Differently is a program based on culture and traditional rural techniques used by the Laotians for centuries.
Students will see the town's morning and night marketplaces, learn about ancient culture by taking in the beautiful morning alms ritual, and then head back to the fundamentals to practice some age-old skills like fishing, archery, and gold panning.
Where
This program takes place in Laos, where you will explore the breathtaking Luang Prabang and Kamu Lodge.
When
This trip can occur throughout the year, depending on your school and teachers' preferences.
Why is this program for you?
In this program, you will:
Walk up to the top of Mount Phousi.
Learn how to play Petanque.
Witness the daily 'Tak Bak' morning alms ritual.
Visit the sacred Pak Ou caves.
Take part in rural experiences.
Swim in the stunning Kuang Si Waterfalls.
Tips for preparing for a study abroad trip
Once you've chosen your destination, program, and dates, it is time to start preparing for your study abroad trip. Here are some tips that will help you and your students:
Familiarize yourself with your destination.
Research the culture, customs, and traditions of your destination. Learn about the country's history, geography, and current events.
Familiarizing yourself with the country beforehand will help you adapt and appreciate the experience.
Learn the language
In a foreign country where the language is different, you should learn some key phrases or take a language course before going. So you can navigate the culture and communicate more effectively with the locals.
Pack appropriately
Ensure you pack appropriately, and consider the weather and activities you'll be doing. Remember to pack any necessary medications or documents!
At The Abroad Guide, they have a very in-depth packing list that you can use as inspiration.
Keep an open mind
Studying abroad is an experience unlike others. Stay open-minded, flexible, and willing to try new things. Embrace the cultural differences and engage with the locals to learn more about their culture and way of life. Be prepared for unexpected challenges; remember that they are part of the experience.
Conclusion
In conclusion, studying abroad is a fantastic opportunity for high school students to broaden their perspectives, develop new skills, and gain unique experiences.
The best study abroad trip for you or your class depends on your needs and when you plan to study overseas.
Teachers will be excited to read about Alandis' custom programs, while students might enjoy working with a study-abroad provider, such as SSA, to help them make the right decisions on where, when, and what to study abroad.