Alandis Travel was conceived to offer 'unconventional tourists' the opportunity to discover the cultural heritage of the countries they visit. Through tailor-made experiences, we invite them to discover the most authentic gastronomy, history, culture and heritage rooted in genuine local customs and traditions.
More than 50 years of experience working on educational tour programs in Spanish-speaking destinations make us a reliable, efficient and trustworthy partner. A genuine, professional team with excellent attention to detail ensures that each program meets the highest quality standards. Our meticulous approach is what allows us to respond efficiently to our customers' demands.
Alandis Travel is a worldwide reference for socio-cultural immersion, thanks to our expert local knowledge. We constantly work to remain a step ahead within the sector, thanks to ongoing creative initiatives organized by our logistics team to meet travelers' ever-changing needs and expectations.
Alandis Travel's aim is to become a trusted partner for the best guided educational experiences in the travel sector.
We already have – and seek to continually improve – a reputation for adapting to each customer's needs and suggesting unique, exclusive social and cultural immersive experiences.
The Alandis Travel Difference
Customer-first philosophy
Exceptional customer experience
Extraordinary price, quality, service
At Alandis Travel we are proud to have a great team of professionals with offices in Spain and Latin America, focused on the same objective: to offer the best educational travel experience to the customer, thanks to our extensive network of tourism providers and our "on-site staff", travel consultants who work with passion and enthusiasm to make everything perfect. 

Sofía Cruz
Site Coordinator, Spain
Sofía was born in Miami, Florida but came to live to Seville at the age of 4. She has been going back and forth ever since, although she considers herself more "Sevillana" than anything else. She is a professional actress, graduated from the Royal Superior School of Performing Arts of Madrid and has been working in several plays and tours around Spain and other countries.
She has combined her artistic career with teaching English to children and young adults. She is in love with Seville and Spain in general, and understands well the cross-cultural experience.
Covadonga Hortal
Site Coordinator, Spain
Covadonga Hortal is passionate about educational travel and has always wanted to specialize in the field. She graduated from University with a degree in tourism and moved to the UK after graduation in order to improve her language skills. 
Back in Spain, she led her first travel program in 1999 and continues to enjoy leading groups. She is a certified English teacher, speaks fluent Spanish, some French, and she is currently learning Chinese. In Covadonga's free time, she enjoys learning about other cultures.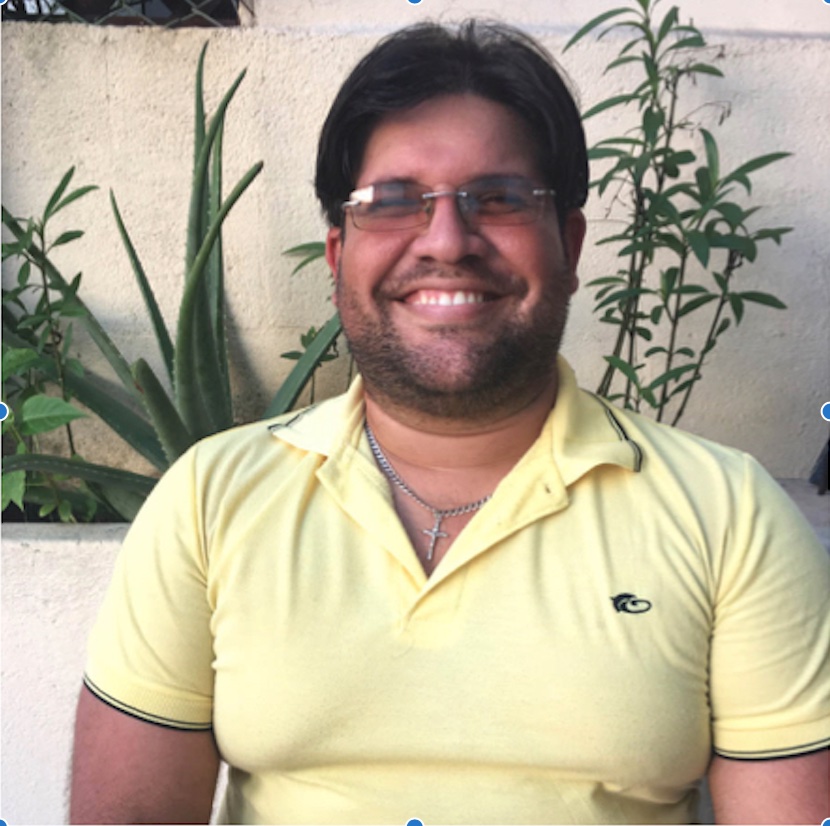 Luis Fidel Acosta
Site Coordinator, Cuba
Luis Fidel Acosta is an educator and holds a Master´s degree in Historical Sciences. He works as a professor of Cuban History at the University of Havana. Teaching has always been his passion, either in front of a classroom full of students, or with a group of visitors eager to learn more about the history, culture and traditions of Cuba. 
He has been working as a tour guide since approximately 2017, while continuing his job as a university professor. He has taken several courses related to Cuban historical-cultural heritage, ecology and environment. He likes to share and exchange ideas, experiences and knowledge with people from all places and countries.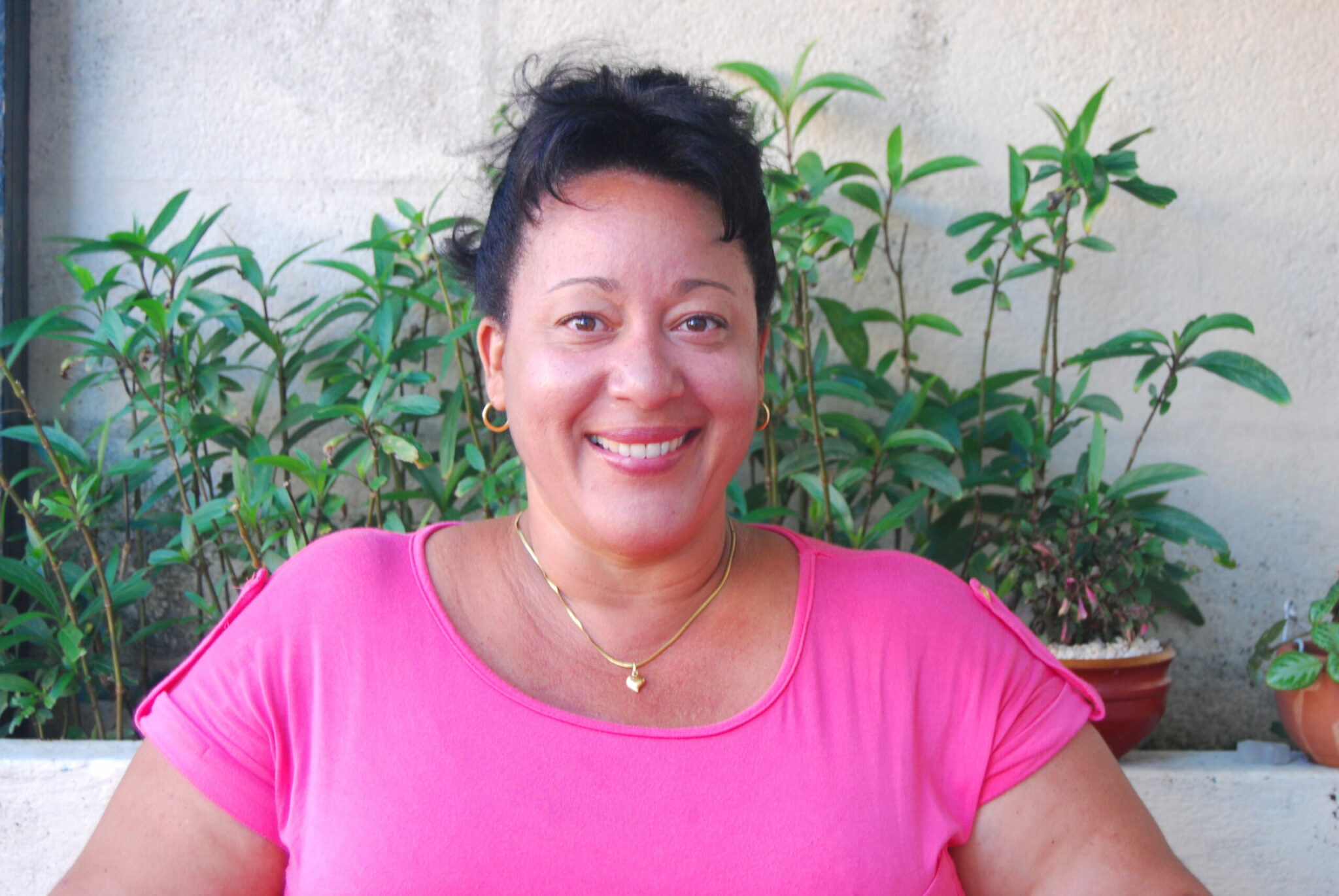 Dalila Jiménez
Site Coordinator, Cuba
Dalila was born in Havana, Cuba. She has a degree in Economics by the University of Havana, even though she has been working mainly in Tourism. She has been studying English since she was a teenager as well as Italian, which she chose as her third language in school. 
Her work in the hospitality sector has made her improve her English greatly. She has worked at Students Across Programs for four years. She loves touring the country, meeting new people and engaging with them. And of course, she knows the secrets of the city of Havana very well.
The hotels chosen, city guides and tours, visits to museums, choice of restaurants, and other cultural activities have all represented meaningful, oftentimes life-changing experiences for all, giving our students direct exposure to some of the realities and cultural richness Spain has been famous for."
"Traveling overseas is stressful. Particularly if you are leading a group of young students who are full of expectations. Without the efficiency and knowledgeable tour guides provided by Alandis Travel, my experience as a program leader would not have been as memorable as it was. I cherished every minute."
"I could not speak more highly of their professionalism and excellent customer service. They are problem solvers and pay attention to every detail on our schedule so our students can have the best cultural and academic experience possible, besides being available 24/7. Every year every participant on the program raves about the well-rounded and knowledgeable tour guides, the overnight trip accommodations and the excellent transit to the sites visited. Because of their highly-organized programs and travel offerings, other UMD departments have started to partner with Alandis Travel. "
Having taken students to Costa Rica and Spain for 30 years, I'm an extremely demanding trip planner looking for perfection. It has been a pleasure to work with the owners of Alandis. They certainly do and will do whatever it takes to please customers and for a very good and reasonable price. I will continue using this company for all my educational and personal excursions and I highly recommend it.
"I have worked with Alandis Travel for over 10 years and I can attest to the quality of the programs that this organization has put together for the groups that I have led during this time period. Time and time again, the staff at Alandis Travel designed high quality programs that were executed with consummate professionalism. Words simply cannot express just how much I appreciate Alandis Travel for being such a trustworthy organization and for its uncompromising commitment to excellence. It goes without saying that I look forward to working with Alandis Travel for many more years!"