Volunteering & Service-Learning
in Spain, Cuba & Puerto Rico
Customized educational
volunteering & service-learning programs

with rich transformative learning through action
Volunteering & Service-Learning: what we offer
A volunteering or service-learning program focuses heavily on experiential learning thanks to student action within local communities
Alandis' fully-customizable volunteering and service-learning programs are hands-on service projects with dynamic workshops y cultural immersion activities that go beyond the classroom. Our certified and highly-experienced team works with local community partners to identify service projects that align with your school's goals and values.
Workshops may include relevant topics such as leadership, teamworky intercultural communication. All exercises are designed to complement the service projects and give students a comprehensive experience alongside more traditional immersion activities with local students and schools. This provides an opportunity for students to practice language skills.
Alandis' volunteering and service-learning programs will benefit your student's future academic and professional endeavors while making a positive impact on the community. Students will develop valuable skills and acquire knowledge through experience.
What to expect when customizing your school trip
The Alandis Travel Promise
Our programs are entirely customizable and adaptable to your specific preferences and needs.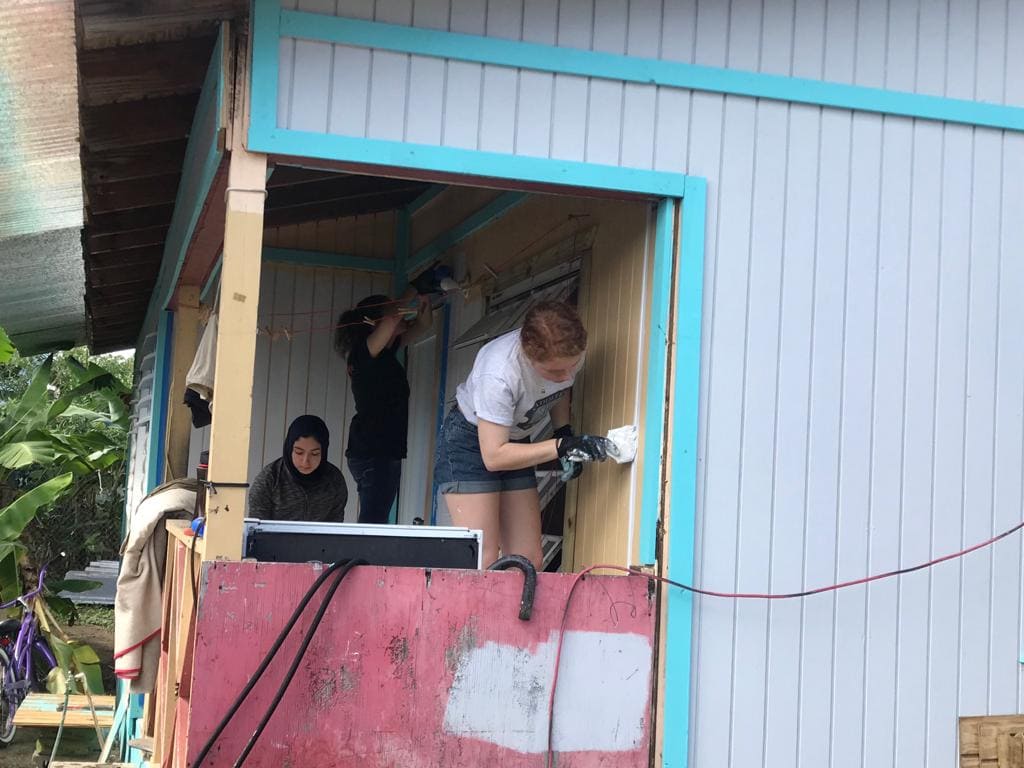 ¿Desea recibir actualizaciones mensuales del sector de los viajes educativos?
Únase a la comunidad Alandis y reciba una vez al mes mensajes de correo electrónico sin complicaciones para estar al día de las últimas novedades en materia de viajes para las instituciones educativas.
Benefits of Alandis' high school trips
💡Cultural immersion
💡Education/career opportunities
💡Academic enrichment
💡Personal growth
💡Global citizenship
💡Cultural immersion
💡Education/career opportunities
💡Academic enrichment
💡Personal growth
💡Global citizenship
Alandis made our high schoolers' trip to Spain seamless! The staff at Alandis is absolutely wonderful. We, as teachers in the US, exchanged many emails for many months with Laura. She always responded with great detail, having checked into all of our questions and concerns thoroughly. Rocío, our trip leader took care of the things on the ground with local guides, and Michelle and Ramon were so welcoming and generous. We would absolutely plan a trip with them again.
I worked with Alandis Travel, an academic travel company that put together an intensive itinerary custom-tailored to my quirky interests. I couldn't have been happier.
See trip review
Alandis Travel has been a stellar partner in organizing our exchange program with a school in Seville. The staff is dedicated to creating a rich experience for our students and provides us with ongoing support throughout our entire stay. Due largely to the efforts of Alandis Travel, this exchange program has become very popular among our students, and the campus in Seville is considered an extension of our campus in the U.S., focusing on experiential learning and language immersion.
Interested in more information about our volunteering & service learning opportunities for high schools?
Request more information or an information session below!